Be a part of our first Issue!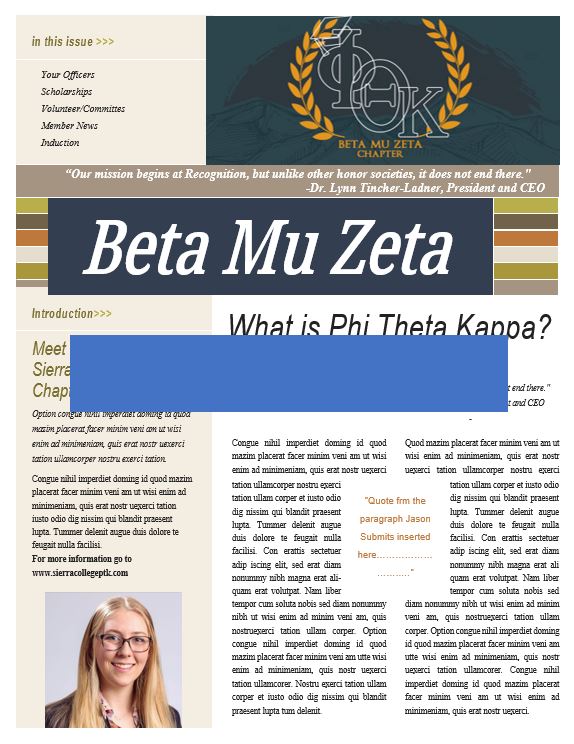 Our rough draft! Submit your bio by May 1st to be featured!
Submit your info!
We will only be able to accept an estimation of three-four member submissions.
If you are graduating this semester and would like to be featured, please email the following information:

Your name (as you would like it to appear on the newsletter), Major (if applicable), and school you are transferring to. ALL graduation submissions will be featured in the newsletter.

Please send submissions must be sent to: sierraptknews@gmail.com and subject the email "SUBMISSION/YOUR NAME"

If you are a 5 Star member or have completed an International Honors Certificate we would love to feature you in our Scholarship section!
Other:
If you have any questions, ideas, or concerns, please send your message to:
sierraptknews@gmail.com
Please make sure to list your name in the subject of the email!